When you visit Paris, it is highly possible that it will rain, but don't let the rain stop you from exploring the city. Indeed, there are plenty of things that you can do on a rainy day in Paris. From visiting museums and tasting local gastronomy to wandering around the city, you're sure to have a nice day.  
Here are a few ideas of what you could do in Paris on a rainy day: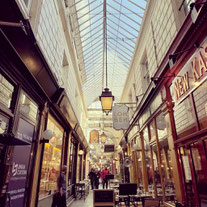 1. Visit the covered passages : 
Built in the 19th century, the Covered Passages are The Place To Be when it's raining. There you can do many things like wandering in the passages, enjoy a hot drink and do some shopping. The atmosphere is luxurious and feels like a travel in time thanks to the small antique shops and the 19th-century décor.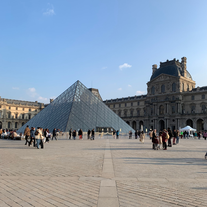 2. Visit Museums : 
In Paris, there are museums for all tastes, from history to art, without forgetting fashion of course. For all art lovers and those in quest of knowledge, museums are a great place to start. Visit the Orsay Museum, the Petit Palais which was built for the Universal Exposition in 1900, the Yves Saint-Laurent Museum or the Louvre.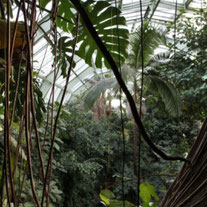 3. Visit the Greenhouses: 
For the plant and nature lovers, the greenhouses of the Jardin des Plantes are the place to be on a rainy day, a nice way to be surrounded by nature and not get wet. The Jardin des Plantes offers three large greenhouses that host different types of plants: the winter garden, the Mexican greenhouse, and the Australian greenhouse.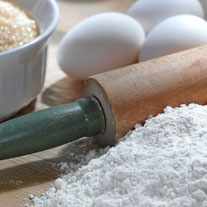 4. Bake like a French:
For the bakers and those who are eager to learn about French patisserie baking classes are perfect. They last about two hours, and you get to learn, bake, and taste what you've made! Come and learn more about French classics such as Macarons, Croissants, Paris-Brest, and much more.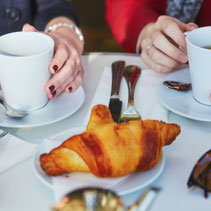 5. Treat yourself with a Tea time
Tea rooms are perfect for the foodies and those who like a nice hot drink. Sit in a nice tearoom, a café or a palace decorated with finesse and enjoy a hot drink and French pastries.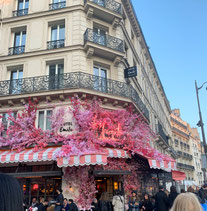 6. Walk around the city:
You'll be surprised how calm the streets are when it has just rained. Walk around the city visit le Louvre, the Eiffel tower and all the other places that are usually crowded.  So grab your umbrella and fight the rain!
The list of activities to do on a rainy day when in Paris is quite long, and there is an activity to suit all tastes. Contact us to find out more about it!