France is a beautiful country full of gorgeous cities in every region. Sometimes these cities are outshined by Paris but if you are a curious traveler, you should definily explore different part of the country! The list of gorgeous French cities is quite long but here are some of our favorites!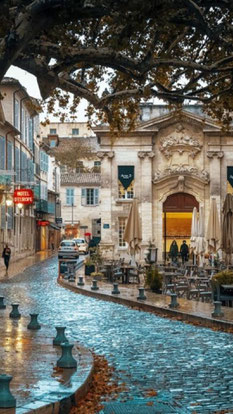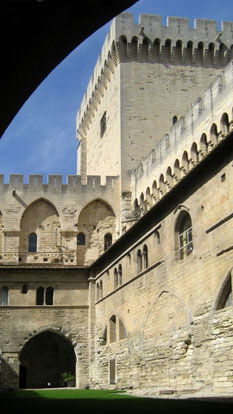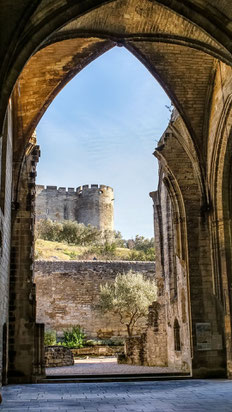 Avignon
Avignon is a city full of history and a fairy-tale-like architecture. Visiting this city is like a travel through time thanks to its surrounding fortress and its historic streets. Avignon is a city that suits everyone, if you're a history lover then you will be surrounded by history if you're a wine lover and love hikes, the city is perfect for you thanks to its position in the heart of Provence, which gives access to vineyards, Luberon villages, and lavender fields.
What is amazing about Avignon is that around summertime, the city transforms itself into a giant theatre scene thanks to the festival d'Avignon. Each year, the festival takes place in July and lasts a month and offers fifty shows on different themes presented either by French troupes or troupes that come from all around the world. The festival d'Avignon is not only an occasion to see new plays, it is a way to increase your culture and to discover new things. This festival allows people to see plays as well as visiting the historic town of Avignon as one goes from one location to the other to see a play.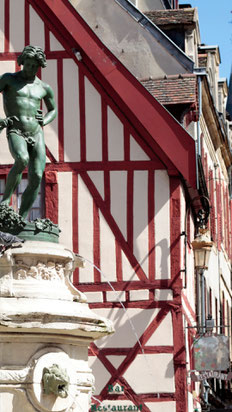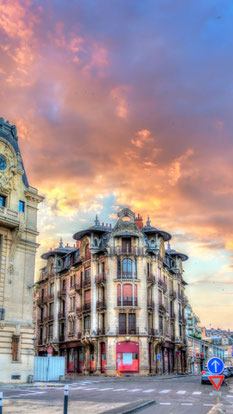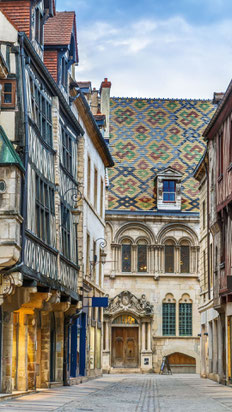 Dijon
The Capital of Burgundy, Dijon, is known for many things such as the international gastronomy and wine center, the Palace of the Dukes of Burgundy, and its historic center. If you're a wine lover, this city is made for you! Its location is perfect to enjoy city life, history, and wine.
When staying in Dijon you have access to many things such as some of the most remarkable vineyards of Burgundy, fine arts, and history as well as enjoying a stroll in the historic center.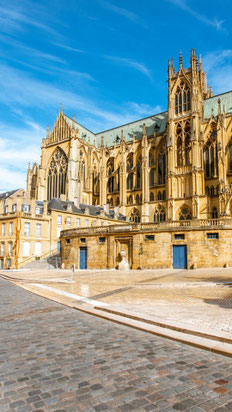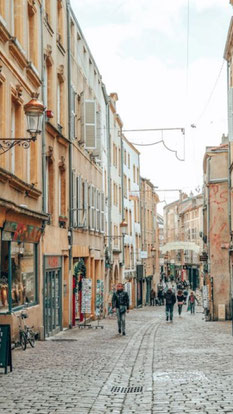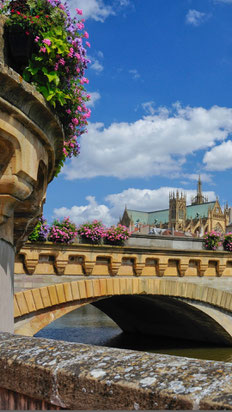 Metz
Metz, the capital of the Lorraine region in the northeast of France, is a sustainable European destination with a lot of historic heritage. This city has many historic treasures that date from Celtic times.
The architecture of the city is a great mix of modern and history, thanks to its iconic historical building such as the Saint-Etienne Cathedral, the Golden Court Museum (which is the birthplace of the city), and the German's gate on the eastern entrance of the city.
The city hosts many cultural sites and cultural events, for example, the center of Pompidou is a good museum if you enjoy art and are a culture seeker. Around Christmas time the whole city transforms into a Christmas village, from the Christmas markets to "le Sentier des Lanternes" which offers a stroll along the Moselle Riverbanks in an illuminated Christmas decor. But the city is not only great during the Christmas season, all year round you can visit the city and the scenic villages that surrounds it, its proximity to Luxembourg makes it easy to cross the border and visit the Luxembourgish capital.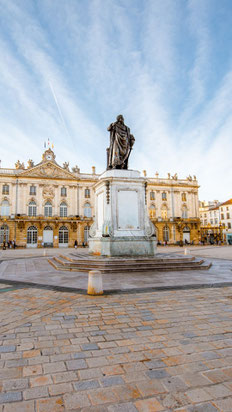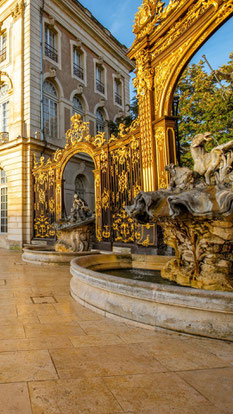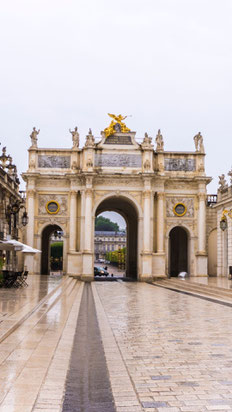 Nancy
Nancy, the capital of the Dukes of Lorraine, is a nice little town in the northeast of France who's square, the Place Stanislas was elected the "loveliest royal square in Europe" and "favorite French monument" last year.
Just like in the previous towns, there are many things that you can do there, such as biking along the Moselle River, discovering some unique villages, or strolling in the Parc de la Pépinière. The city is also known as the Capital of Art Nouveau and hosts a lot of cultural sites such as museums, the Duke's Palace, UNESCO monuments, and many more. The city also hosts numerous cultural events such as the Nancy Jazz Pulsation Festival which takes place each year around October.
A must-see when traveling in Nancy, beside Place Stanislas, is the Vieille Ville (Old town). It hosts four noteworthy monuments: the Palais Ducal, the Saint-Epvre Basilica, and the Porte de la Craffe. The Vieille Ville could easily be compared to the Marais neighborhood in Paris, with its old, but gorgeous buildings, small cafes, restaurants, and antique boutiques.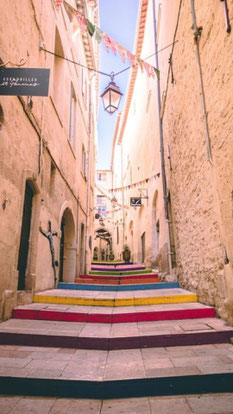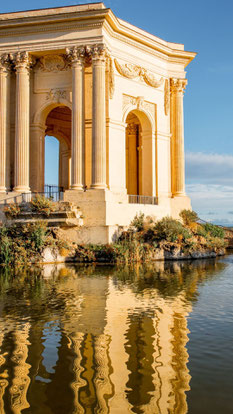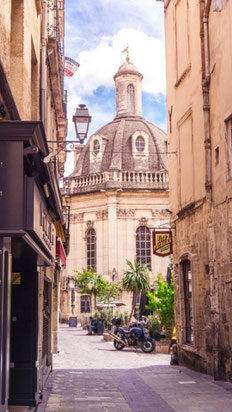 Montpellier
Let's end with a city that is a must-see when visiting France if you're a history and sunbathing lover. Montpellier is a city where it feels good to live. If you love the beach, history, and medieval architecture then you will love Montpellier! There are lots of things to see and to do when staying there, like visiting the Place de la Comédie, Les Arceaux or the Promenade du Peyrou which offers a great panoramic view of the city.
What is unique to the city is the narrow medieval streets because they feel like secret passages or like a travel through time, most of those alleys contain small boutiques and little cafés.
Another good thing about Montpellier is its proximity to iconic and scenic Provence villages such as Saint Guilhem, Les Matelles (a small medieval village), Pézenas (an art and historic town), and many more. 
These towns are just a small example of France's gems. There are so many cities that are worth seeing, but this list is a good start.